COUNTDOWN TO MOM'S BDAY: 2 DAYS!
(She'll be 27! Grandma!)
Maybe Mom will get as spoiled as me...NOT!
Mom says she better never have babies because she'll spoil them like me!
This is my Felix the Cat pose! Where did my ears go??!?!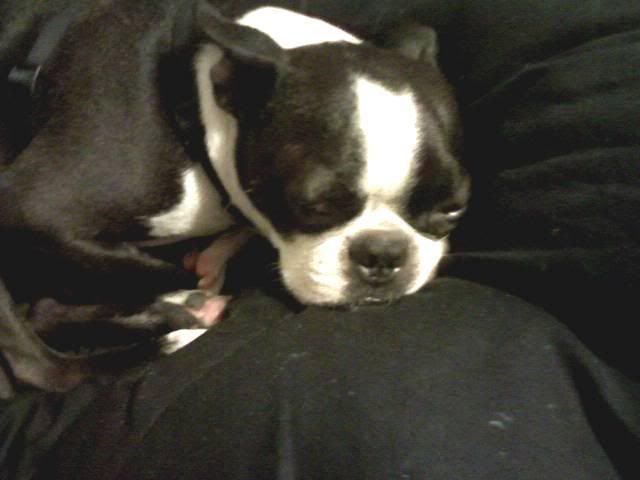 I wasn't feeling very happy yesterday...look how pathetic I am!
Hope all you doggies have a great week! I hope I get to go to the beach soon!